Contract management by Approveit
Keep your vendor contracts valid, up-to-date and easy to find. Effortlessly.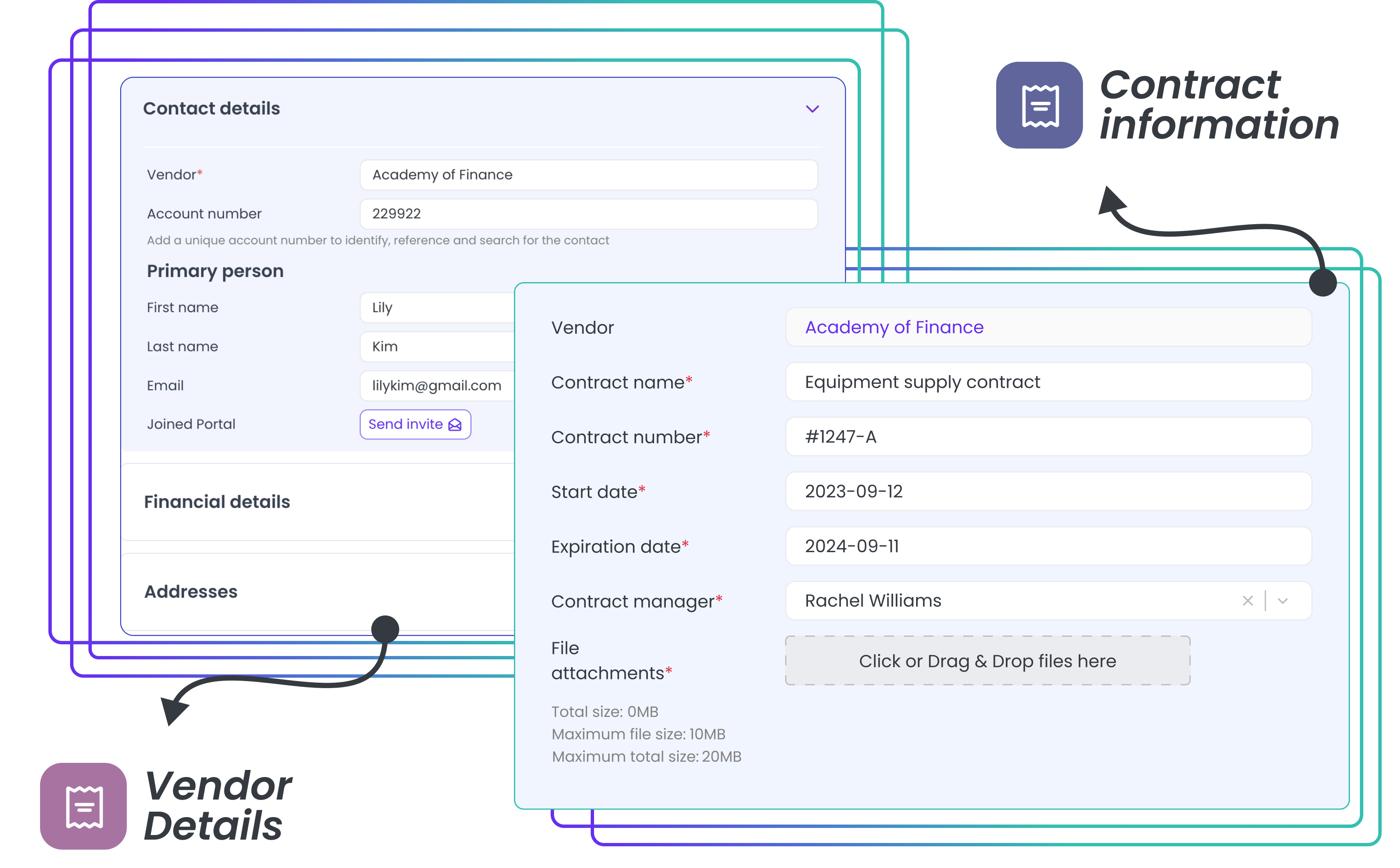 Trusted by over 1500 companies
Remove all friction from your work with contracts
Order in Contracts
No more rummaging through paper archives looking for one line in a contract signed years ago. Contracts are only created in association with one of your existing vendors, making it easy to access and search for.
Contracts Always Up-to-Date
Renegotiate, update, renew and terminate your vendor contracts in time thanks to expiration reminders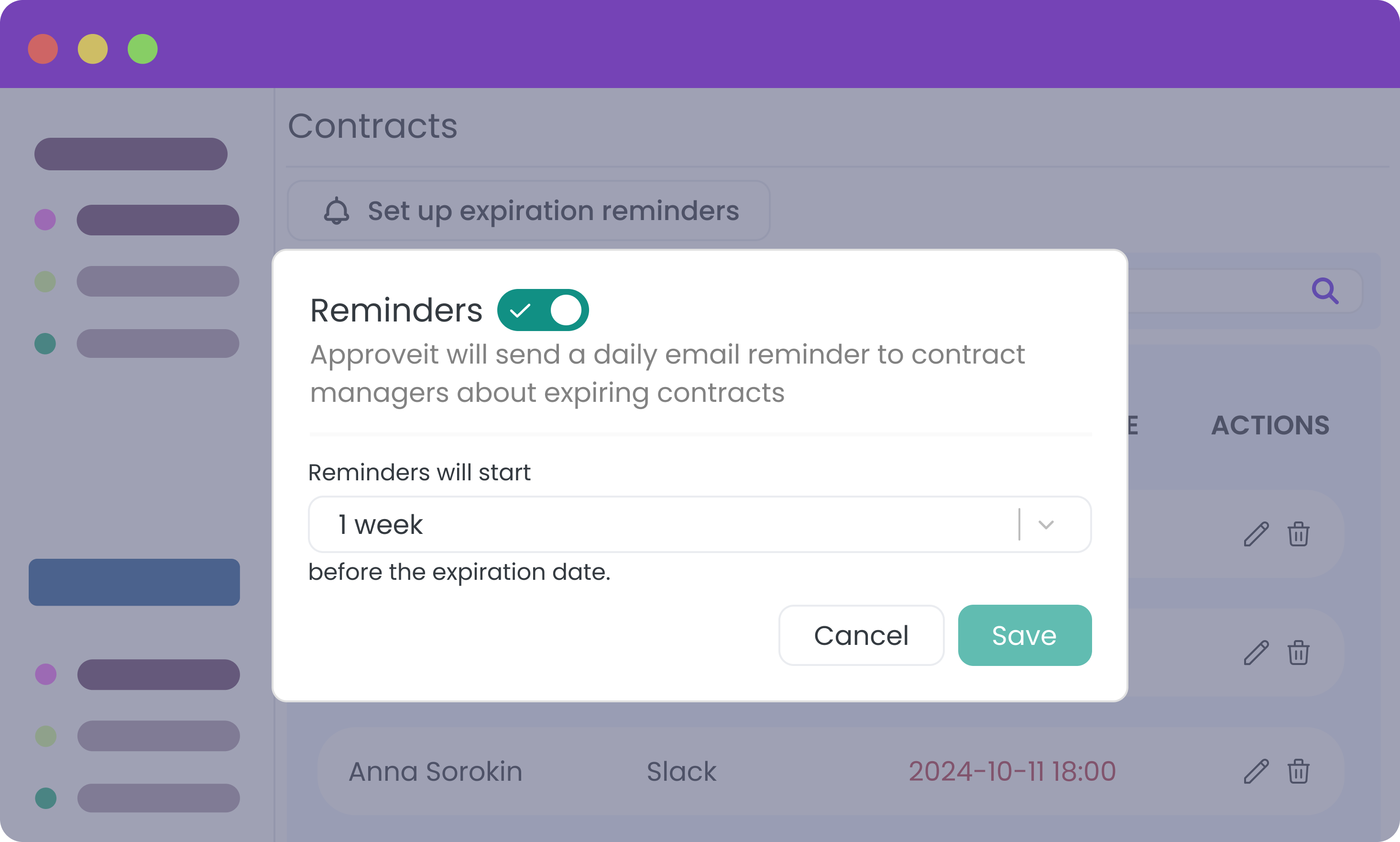 Pre-approve all your Contracts before Signing
Get approval from legal before signing and registering a contract with a new vendor to make sure all your contracts are in compliance with legal requirements and align with your business strategy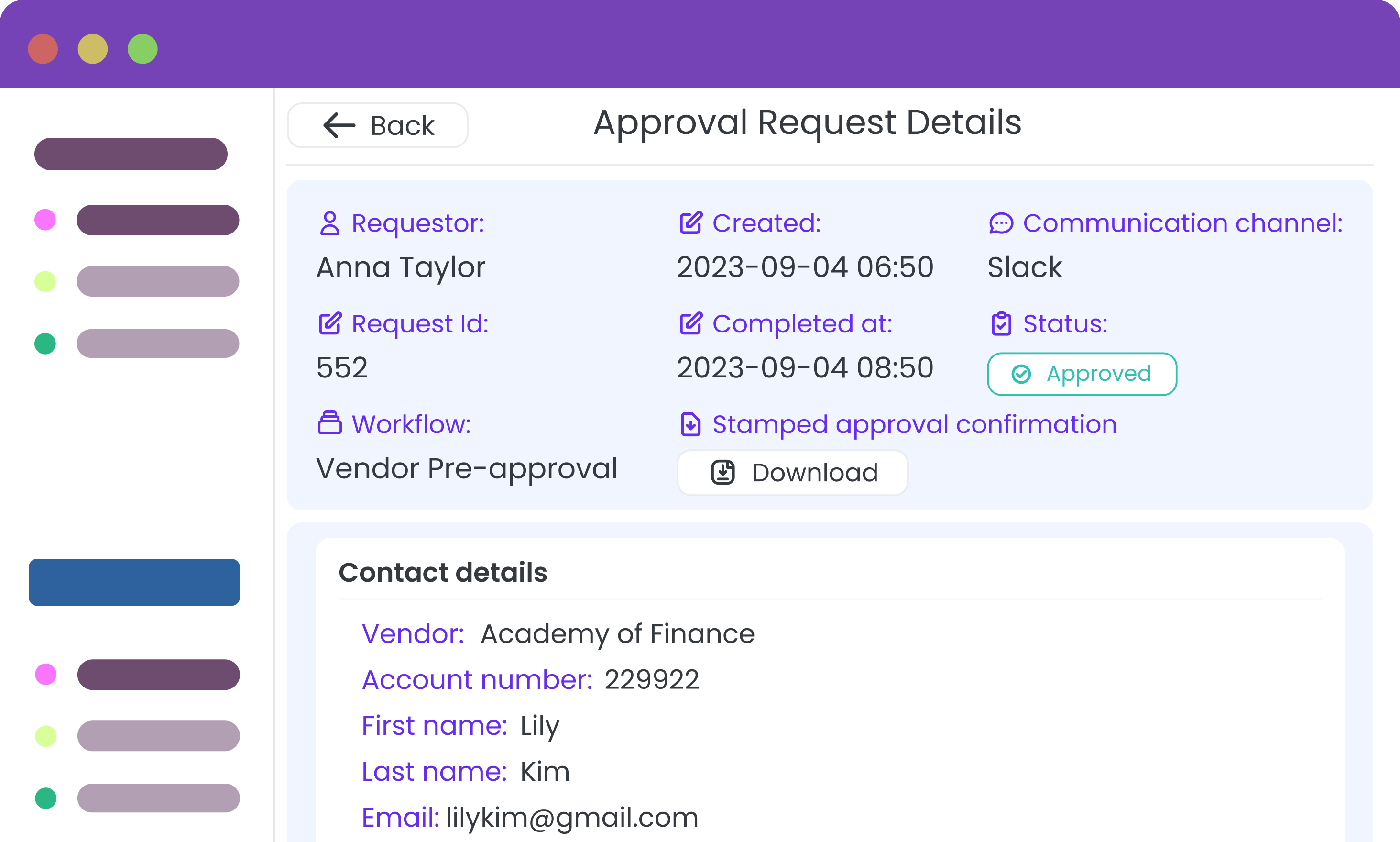 Get started with Approveit today
Cut costs and make your team happy by automating your contract management!
Get started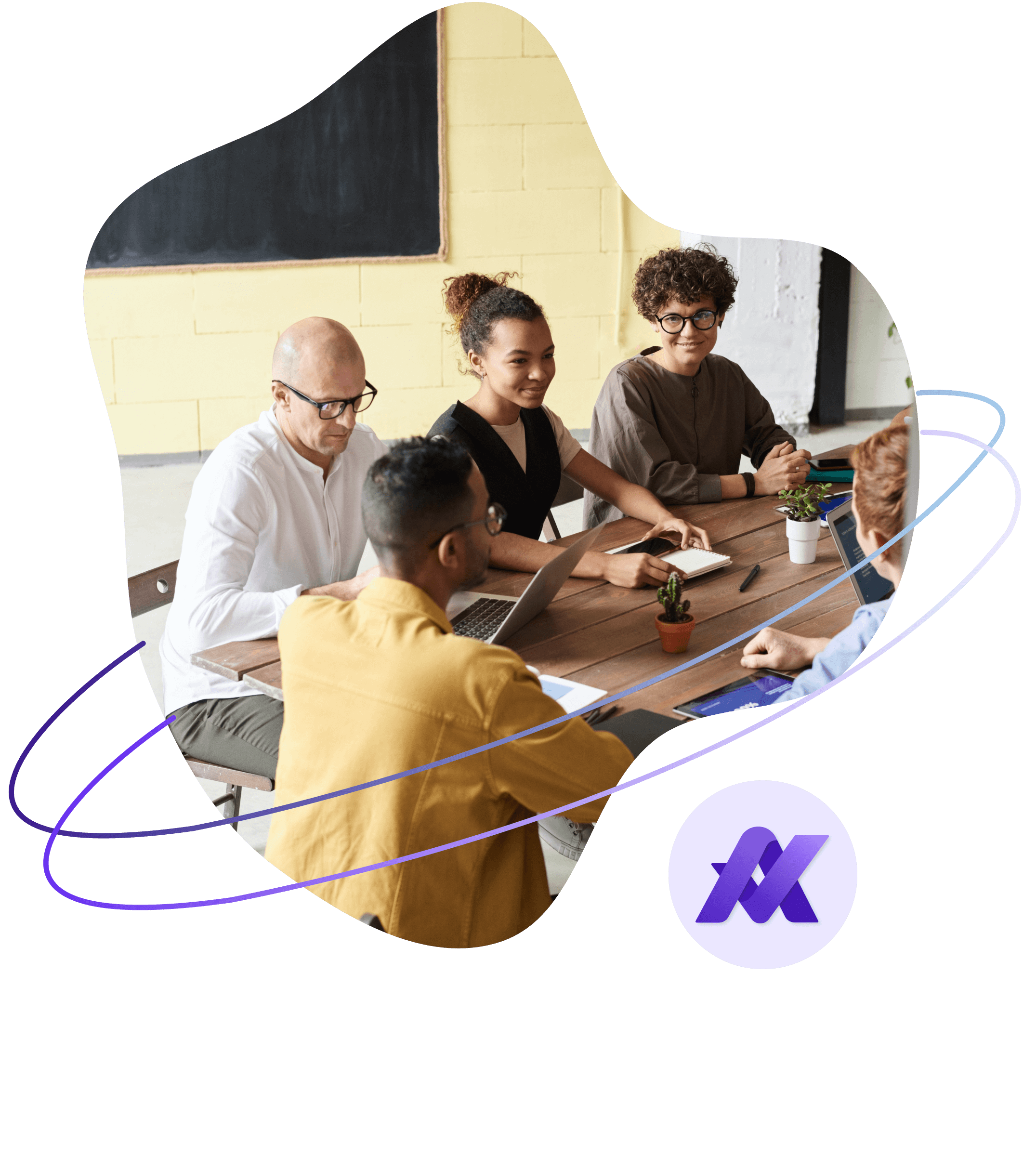 Be the first to know
Subscribe to receive our updates and the latest tips on improving your approval workflows