Approval automation right in Slack
Review new vendors, manage invoices and control spend without leaving your Slack workspace
Trusted by over 1500 companies
Create a seamless approval experience for your team
Integrate Approveit with Slack to take your vendor and invoice management to the new level.
Keep everyone in the loop
Notify all your stakeholders when they are required to make a decision, keep requestors up to date about the state of their request and make sure no approval request falls through the cracks.
Get started with Slack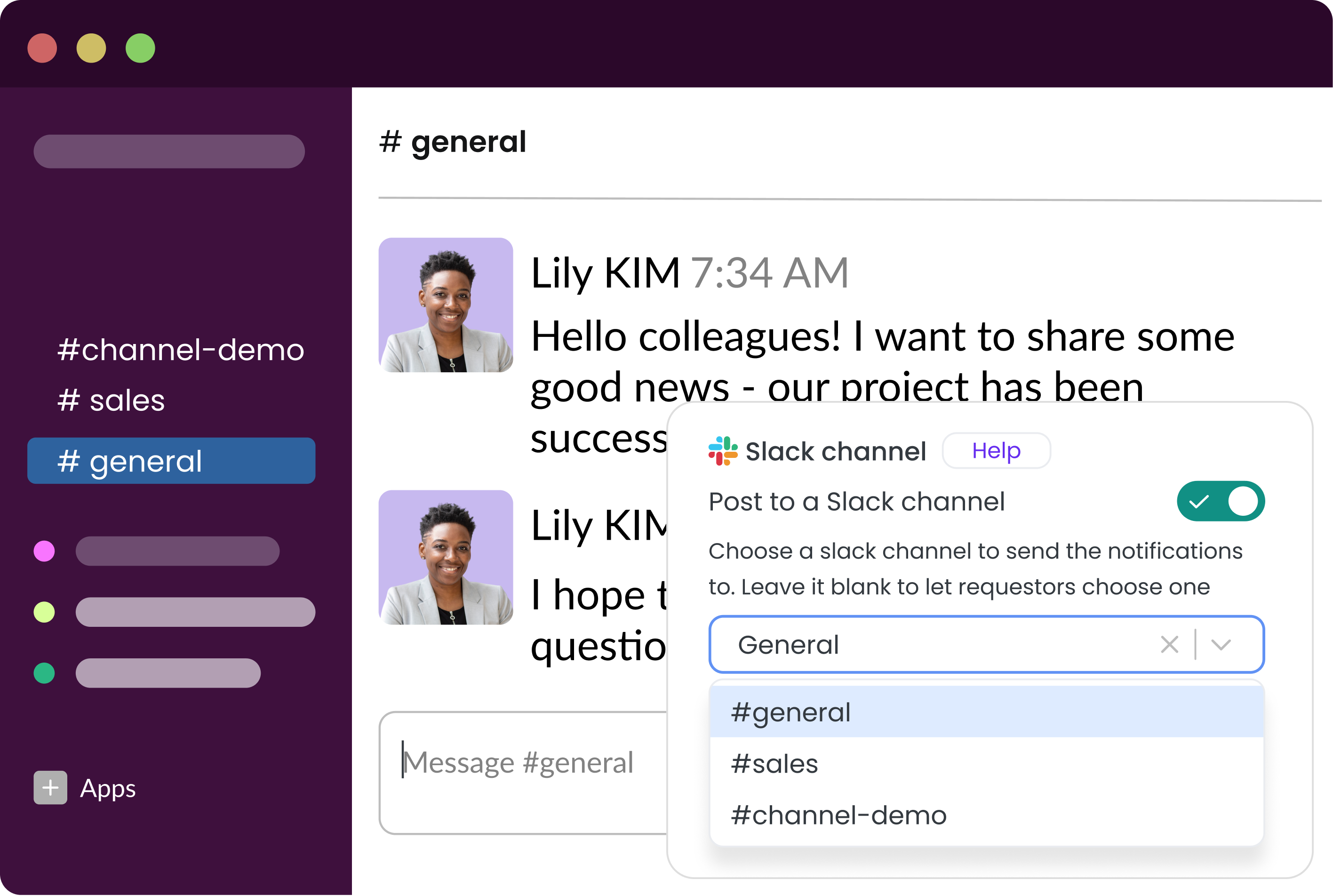 Let your team work right in Slack
Approval workflows are available to you right in Slack. Request approval for your new vendor contract or an invoice without leaving Slack workspace. Approveit notifies the right people automatically.
Ger started with Slack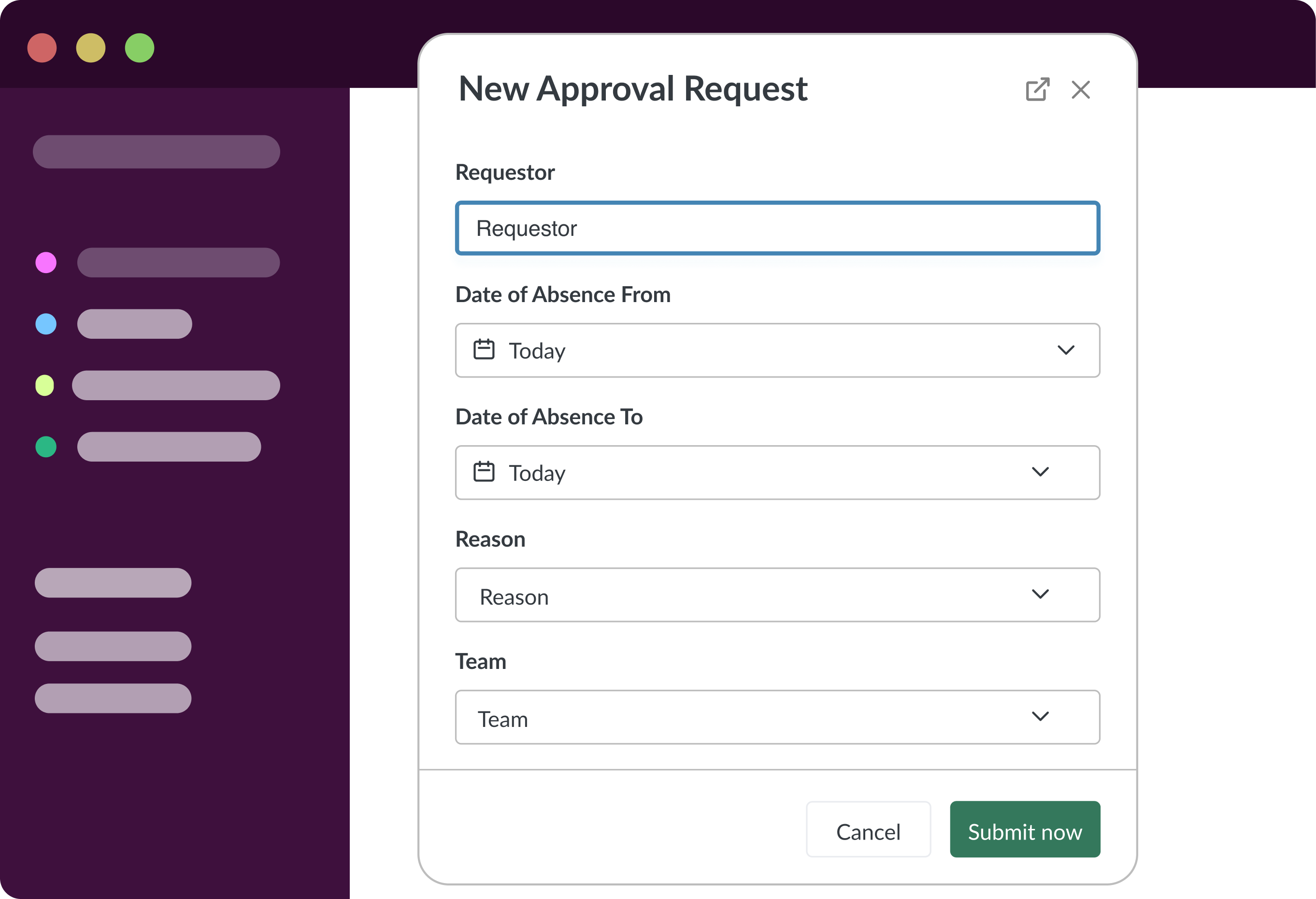 Nothing goes missing
All the comments, approvals, rejections and updates you make in Slack are permanently stored in the approval history, providing you with easy access to the decision-making process.
Get started with Slack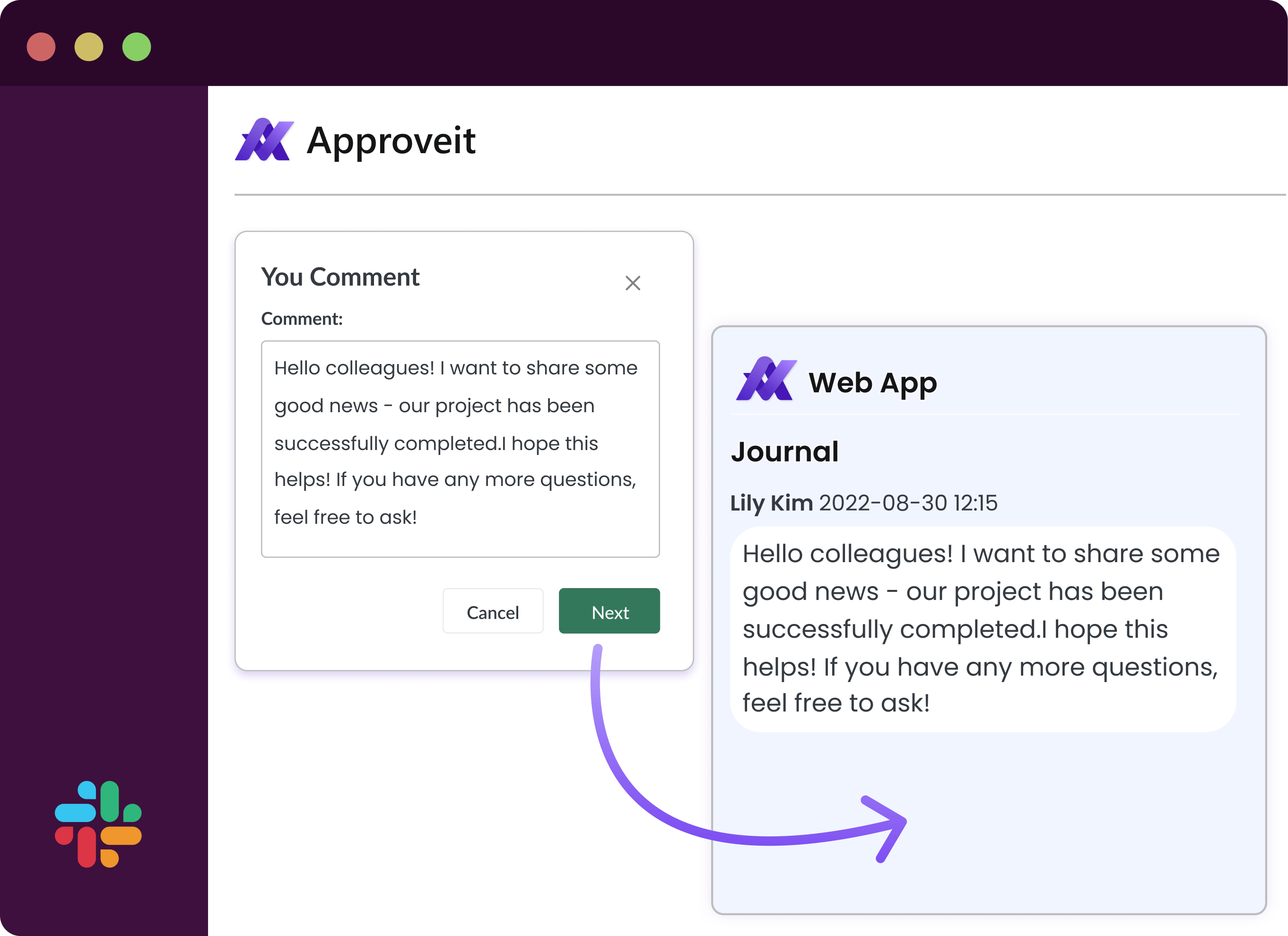 Create approval requests right in Slack
Why brign Approveit into your Slack workflows?
Convenience
Handle all your approvals without leaving your Slack workspace, and at the same time get a solid audit trail for all the business decisions.
Transparency
Downloadable reports will show you all the details you want to know about every transaction. Audits become easy and stressless contracts within minutes.
Speed
Your accountants no longer need to manually copy-paste data from an email to Slack for approval. Data gets submitted right in Slack. Everything happens automatically, leaving no space for human errors.
Leveraged by the best
Slack integration is revolutionizing approval management.

Be the first to know
Subscribe to receive our updates and the latest tips on improving your approval workflows