Approveit Biggest Update so far: New Workflow Builder and Dashboard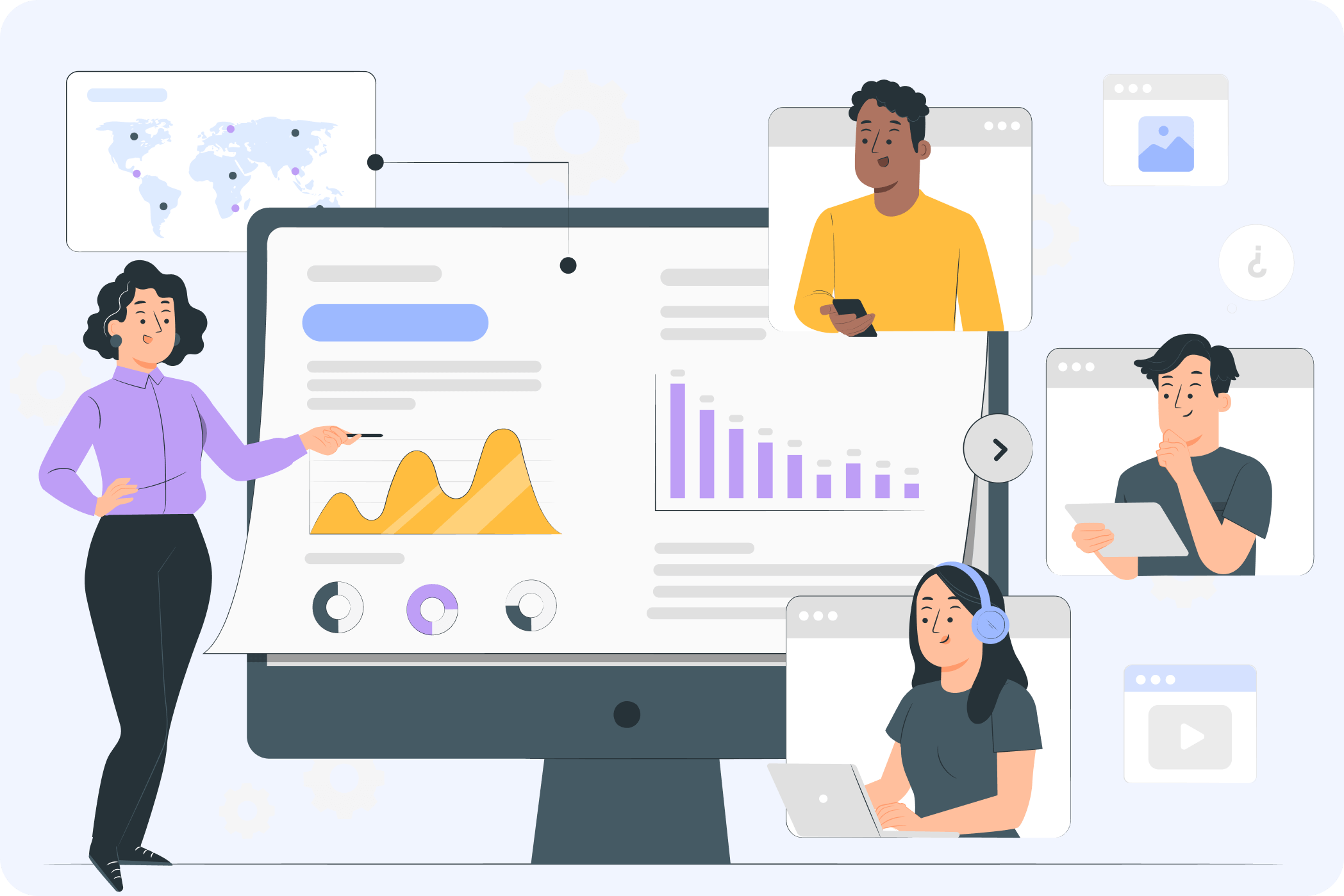 Introducing the new Approval Workflow Builder, Dashboard, and many new features!
Hey there! πŸ'‹
This is Ashley from Approveit. For the past months, we've been working on some big updates, and today we're happy to announce the New Approval Workflow Builder and Dashboard πŸŽ‰
1. Track all Approval Requests and watch your team's statistics with the new Approveit Dashboard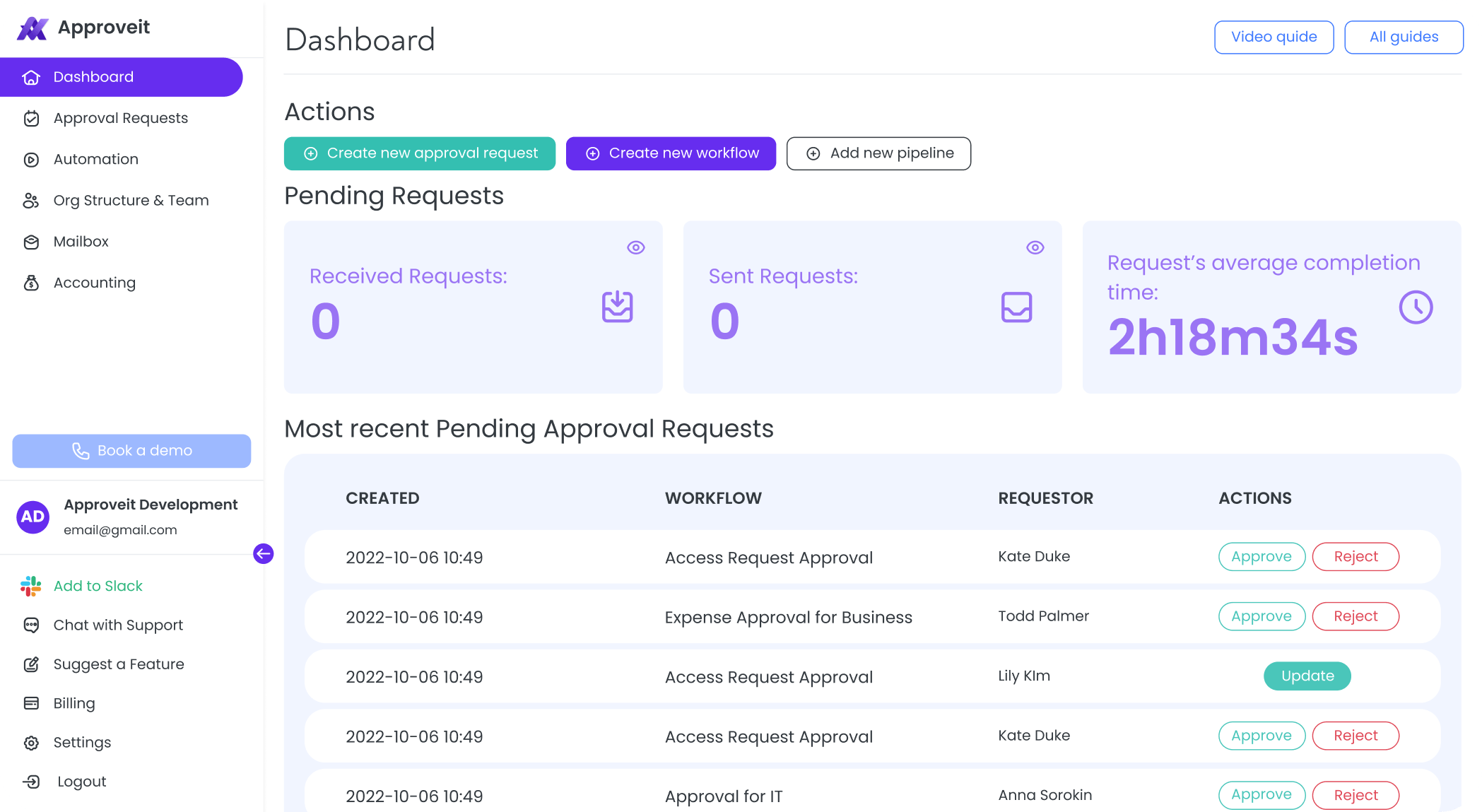 2. Create workflow categories for easy filtering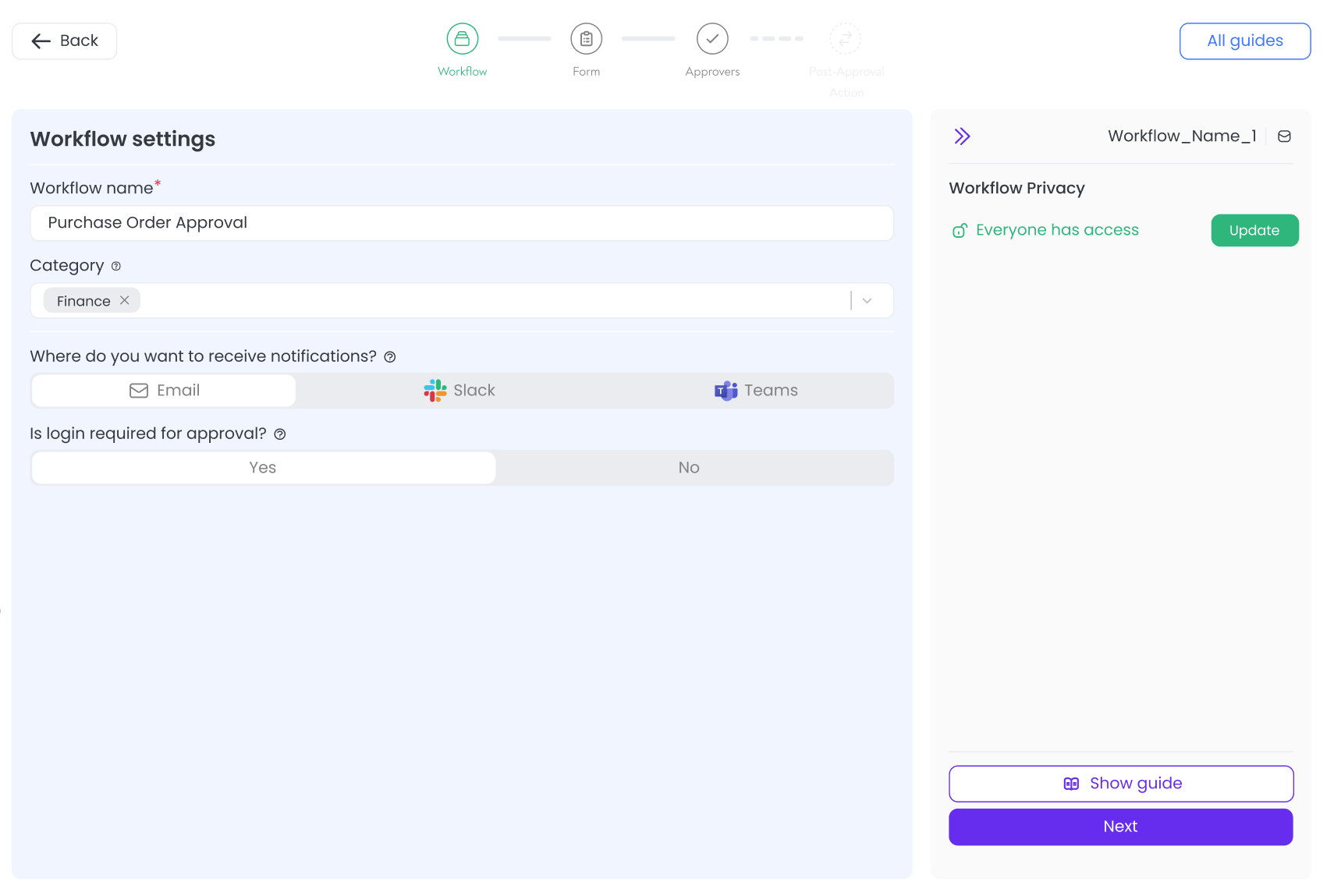 3. Create custom forms with Text Inputs, Dropdown Lists, Watchers, and File Attachments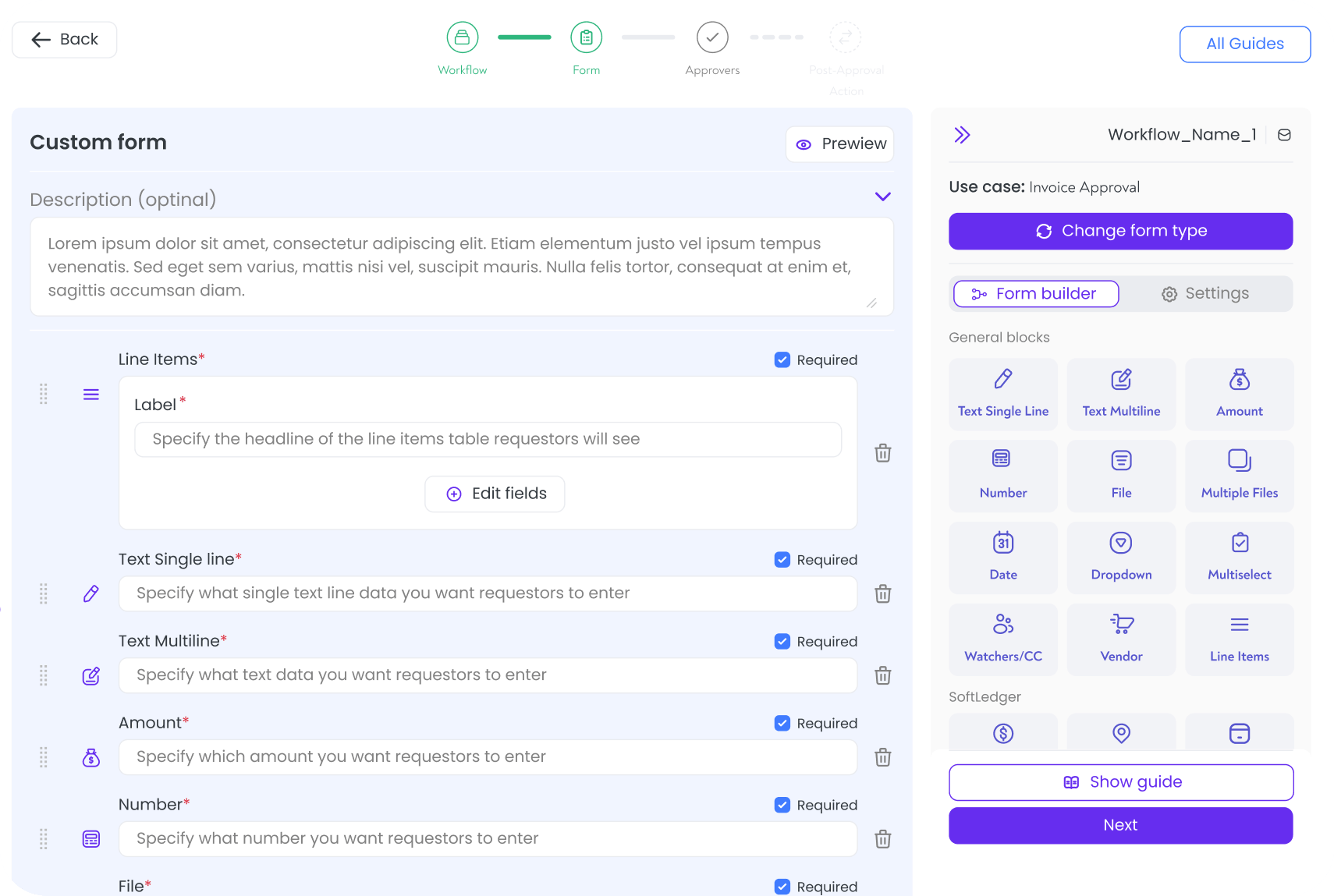 4. Set up sequential workflows, name approval steps, assign the Approvers, customize action buttons to create tasks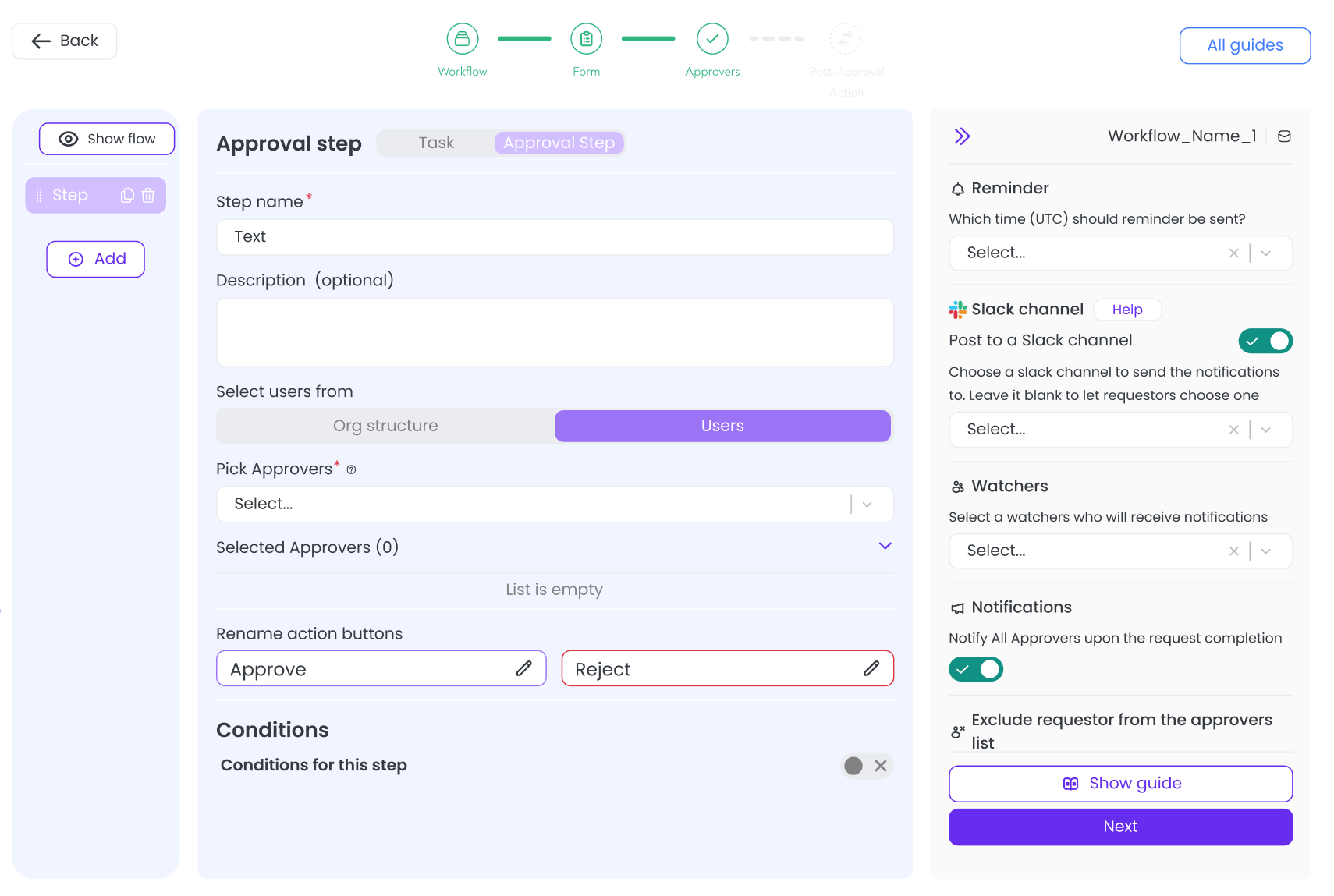 5. Set up integrations for the post-approval actions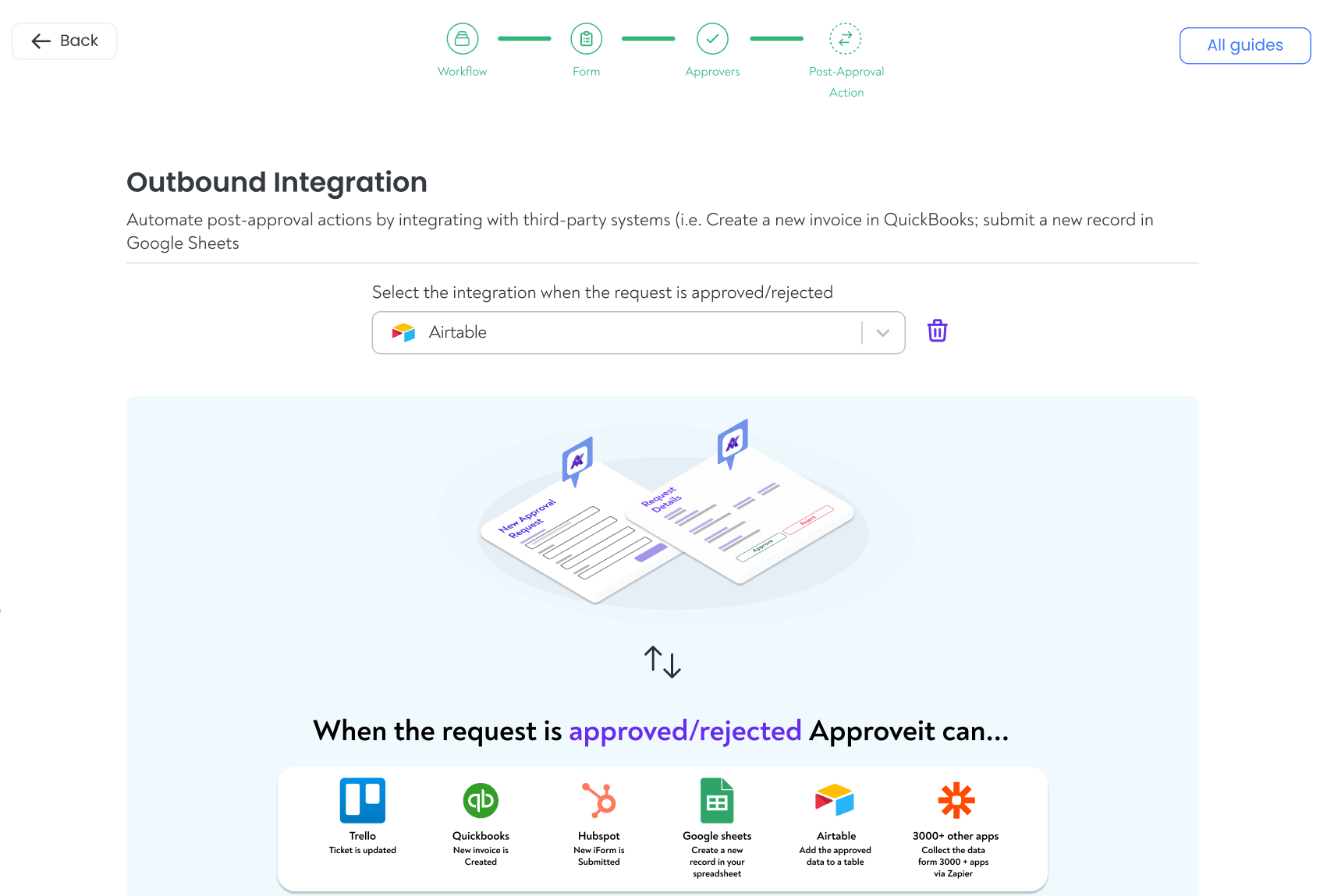 Book your demo now and discover the best way to streamline your approval workflows in Slack and Email with Approveit!
Enjoyed the reading?
Subscribe to our fresh artiles, product updates and news