Automation in procurement: 6 best apps to enhance your procurement management
Imagine this – your company's procurement team has a star employee. They stay ahead of the deadlines, never take sick leave, and flawlessly do their job! This star employee is none other than the procurement automation software. It allows you to optimize your business spending without making a significant IT investment.
What can be automated in procurement?

Purchase orders.
Procurement automation software can automate your purchase order approval cycle to better improve productivity and process efficiency. According to a survey by Stave, 36% of participants said that they generate purchase orders manually and another 36% said that they do it partially manually. Only 18% have this process completely automated. Purchase requests approval automation, however, can save you up to $4.5K per employee annually

Purchase requisition
Looking to remove redundant steps in the purchase requisition cycle and enable your purchasing staff to do more in less time? Allow good procurement automation software to come to your rescue.

Vendor management
Automate your vendor management process to quickly recognize and resolve grievances, forging a stronger relationship with your vendors in the process.

Invoice management
Here's your chance to better deal with misplaced invoices and poorly managed receipts. Automated invoice management gives you 100% transparency and increases accountability amongst your teammates. Invoice approval forms become universal and requests always contain all the necessary information for processing the payment.

Contract approval
Keeping tabs on procurement contracts is always a challenge. Procurement automation assembles all contracts in a centralized database that can be accessed with a single click. Potential subjects of approval request: payment terms, goods and services to purchase, new vendors, and ownership transfer terms.
Does your company generate POs Manually?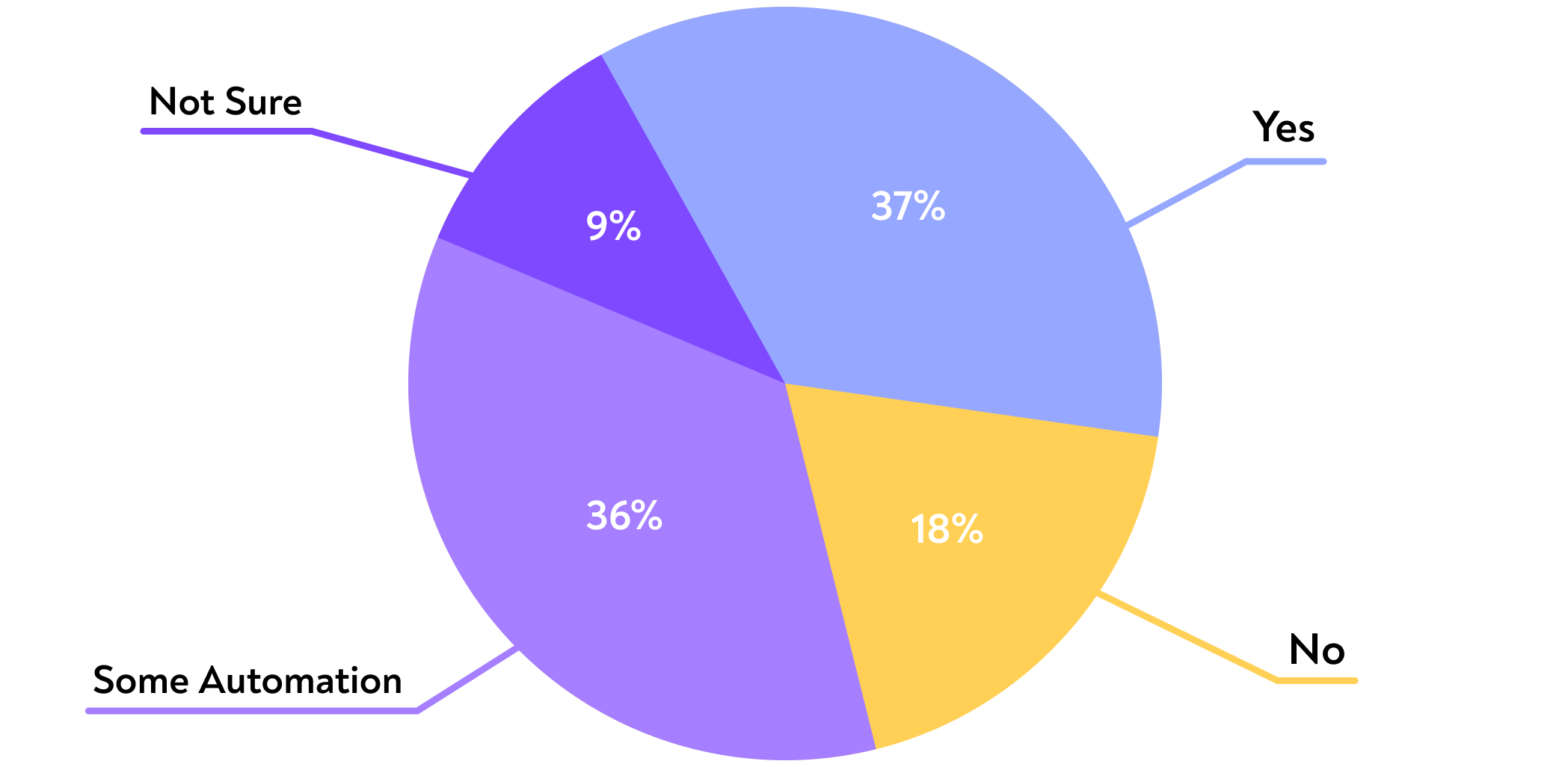 Automation in procurement can save time and money as well as improve efficiency
As per a recent study conducted by ivalua in the UK, manual and paper-based procurement processes costs businesses, on average, £1.94m annually and limits the ability of professionals to deliver more strategic value.
A powerful procurement software speeds up the procurement process by relieving employees of time-consuming repetitive tasks. It allows vendors to use a self-service portal to communicate with you.
Procurement automation can also help your business get a clear picture of your supply chain. This not only leads to long-term relationships with suppliers and customers but also assists you with finding new market opportunities that can speed up business growth. According to the analysis by The Hackett Group, procurement automation can lower labor costs by 21% requiring 29% fewer full-time staff.
6 best SaaS products for procurement management automation
1. SAP Ariba
Pros:
No matter the size of your organization, SAP Ariba is a cloud-based solution built to handle the end-to-end spend lifecycle of your business. It automates spending processes and actively manages spending for greater value and more savings. While SAP Ariba helps with direct and indirect spending, SAP Fieldglass assists with external workforce management.
Cons:
Most users find account creation difficult and support unavailable. They also find a different landing page with each visit.
2. Approveit
Pros:
An automation tool that can bring order and transparency to your finances in under 5 minutes.
With Approveit, you can manage approvals on the go. If you're looking for up to 80% fewer errors in your accounting records and an extra $300k-$2M saved annually, you don't need to look beyond Approveit.
Approval workflows can be as complex as you need them to be. You can provide approval in email, Slack, MS teams, Approveit mobile app, and web app. See how Approveit works and explore this solution for free with a 7-day free trial.
Main use cases:
expense approval
purchase order approval and registering
invoice management
access management
vendor onboarding
Cons:
Financial analysis and budgeting are not yet an option.
3. NimbleS2P
Pros:
NimbleS2P is a digital process automation software that connects your organization with your suppliers and business partners. Some of the solutions offered by NimbleS2P include:
making onboarding hassle-free,
tracking and maintaining payment status,
multichannel communication for effective collaborations,
creating and executing surveys and feedback.
Cons:
Some users have found the pricing structure of this software confusing and are disappointed that they can only integrate one social media account of each type.
4. Procurify
Pros:
Procurify is a spend management cloud platform that gives companies control and visibility over all their spends. Amongst the many things that Procurify assists with, it helps custmoze approvals, gives visibility into budget against actual spend, creates painless procurement processes, and makes smarter business decisions.
Cons:
While it is a great procurement tool, users would also like to get more use out of inventory management and expense reporting.
Is your company's out-of-control expenditures keeping you up at night? Here are 6 ways to solve your company's expense problems.
5. Tradeshift
Pros:
Tradeshift is a cloud-based automation tool that helps with e-invoicing and payable accounts. It is a digital B2B marketplace that helps build stronger relations between buyers and sellers.
Whether you want to strengthen your collaboration with your existing buyers or you're looking to acquire new buyers, Tradeshift has a solution that is right for you. With Tradeshift, you get instant payment status updates, transaction visibility, and visibility into every transaction in your supply chain amongst other things.
Cons:
Tradeshift takes time to load and the document page organization process can be cumbersome at times.
6. Ivalua
Pros:
ivalua is a purchasing solution software that helps you gain control and visibility of your purchasing processes.
It enables users to engage in an intuitive shopping and search experience, supports a 100% digital purchasing and collaboration process with suppliers, and automates solution for the creation of purchase orders.
Cons:
Users find it tedious to create a ticket in order to get their query solved
It's best to keep some procurement-related processes manual
While automation in procurement can do wonders for your business, there are some processes and workflows that should be left as is. For instance, a procurement tool cannot negotiate on your behalf. It accepts the price it sees as fixed.
Risk management is another function that should have manual assistance. A procurement tool isn't able to fully identify potential perils associated with order fulfillment as well as cost and quality. Because it cannot pinpoint these threats, it is not equipped with the necessary measures to mitigate risks.
We live in times when paper invoices are still being found stacked on a desk and contracts are buried in filing cabinets. But to keep your business agile and flexible, it takes applying modern solutions.
Procurement automation is the key as it gives you the resources, time, and data you require. While a significant amount of companies still rely on manual processes to do things the old-school way, some other organizations have integrated procurement automation in their businesses seamlessly and are already way ahead of the game. In conclusion, a powerful procurement strategy can empower your organization and save you precious dollars in the long run.
Author
Anthony Zharsky
Enjoyed the reading?
Subscribe to our fresh artiles, product updates and news