Approveit Earns Business Process Management Software Recognition from Leading B2B Review Platform
Approveit recently received a prestigious industry award from a leading B2B software marketplace in recognition of its outstanding product quality and services.
FinancesOnline, one of the most widely known and trusted software review platforms today, recently granted Approveit a Rising Star Award. The accolade showcases industry recognition given to business process management platforms that have accumulated a growing number of satisfied users and a loyal customer base over the years.
Aside from Approveit's increasing popularity and positive mentions on social media, FinancesOnline also took into account the platform's cutting-edge features and excellent performance as a business process management software. The B2B software review platform analyzed hundreds of business process management solutions to come up with its own ranking of the best platforms in the marketplace. In its final rankings, FinancesOnline deemed Approveit as eligible to be in its list of best business process management platform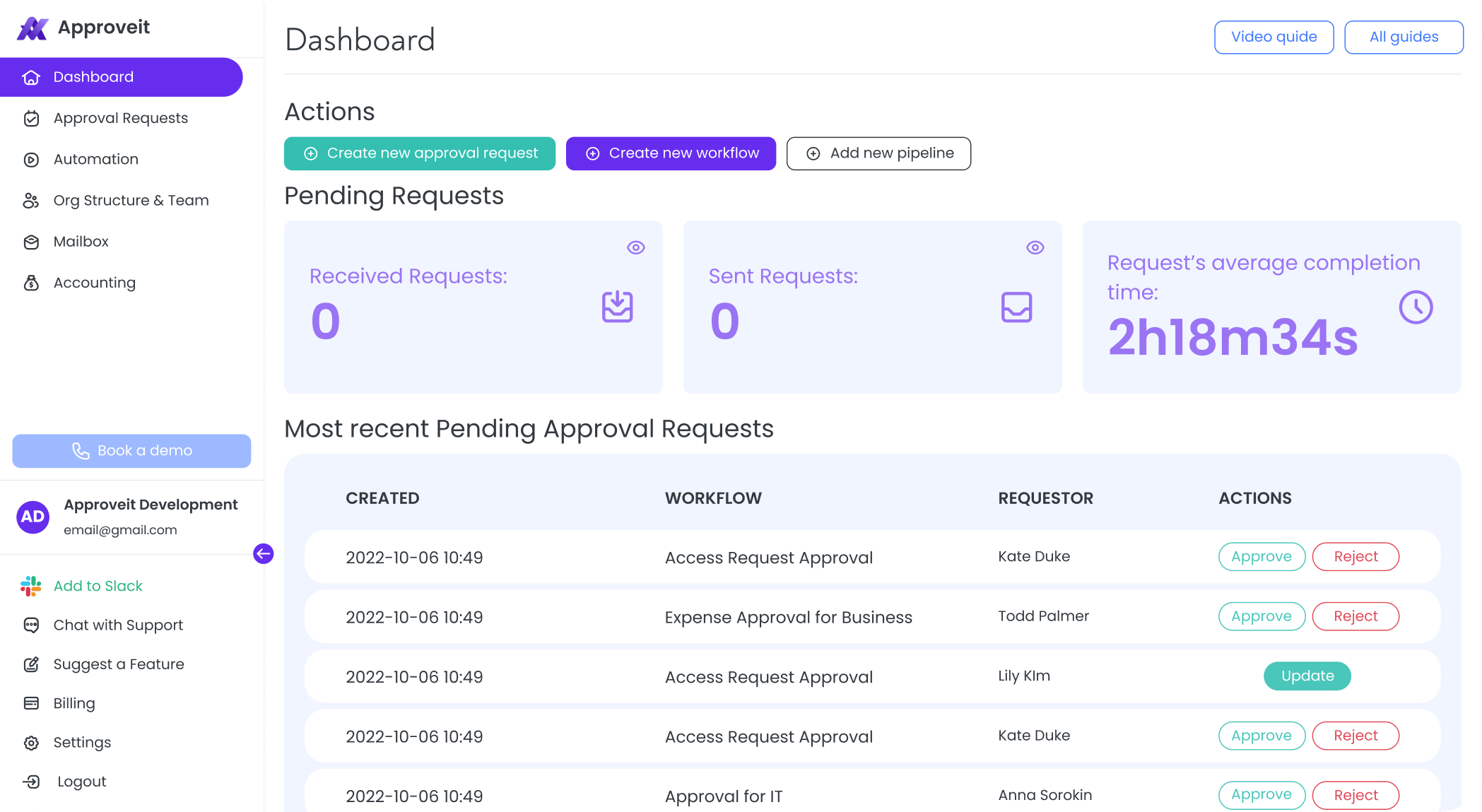 FinancesOnline's team of expert software reviewers also prepared an in-depth analysis of Approveit's core features and capabilities. In its detailed software review of Approveit, FinancesOnline tested and evaluated each of the features and functionalities that the platform is offering its users. The team of expert software reviewers found that the solution has all the product qualities that users are looking for in business process management software. The review puts in good standing Approveit's features for automated approval workflows, expense management, billing, and purchase order management.
Furthermore, FinancesOnline's software review discusses in detail Approveit's extensive set of integrations, enabling businesses to unify their systems and pull data from their existing tech stacks. The platform also helps businesses automate lengthy approval processes and collect and transfer all documents and information related to approval requests. Approveit was also commended for its strong and effective performance when it comes to consolidating, monitoring, and approval of requests via Slack or email.
Thanks to its comprehensive set of business process management capabilities, Approveit has become one of the most sought-after BPM solutions for different types of businesses. Given the benefits of BPM solutions like Approveit, as many as 70% of organizations have implemented BPM software products to reduce costs and improve their productivity. Due to the platform's sophisticated feature offerings, businesses can streamline their day-to-day operations and approval processes. As mentioned by FinancesOnline's detailed review of the platform, Approveit offers a range of workflow automation tools to speed up approval request processes.
All of these remarkable features gained Approveit a well-deserved spot in FinancesOnline's list of best business process management platforms. As a powerful and reliable BPM solution, Approveit provides a range of tools and features that help store businesses streamline their daily workflows, improve their productivity, and keep the passion alive for their employees.
That being said, our team at Approveit would like to take this opportunity to express our sincere thanks and appreciation to FinancesOnline for giving us the chance to receive this prestigious recognition. The honor of receiving an award from a well-esteemed organization such as this is what inspires us to continue providing outstanding business process management solutions to businesses of all scales.
We also want to express our gratitude to customers and users for trusting Approveit and making us a part of their journey. We look forward to working with you in the future and presenting better services and newer features in the years to come.
Author
Anthony Zharsky
Enjoyed the reading?
Subscribe to our fresh artiles, product updates and news