Approval Workflow Management in Slack
In this article, we talk about:
What is approval workflow management?
Flaws of a manual approval workflow in Slack
Why should approval automation in Slack become a part of your team's operations?
Examples of approval requests that can be processed in Slack
How can you enhance your workflow management?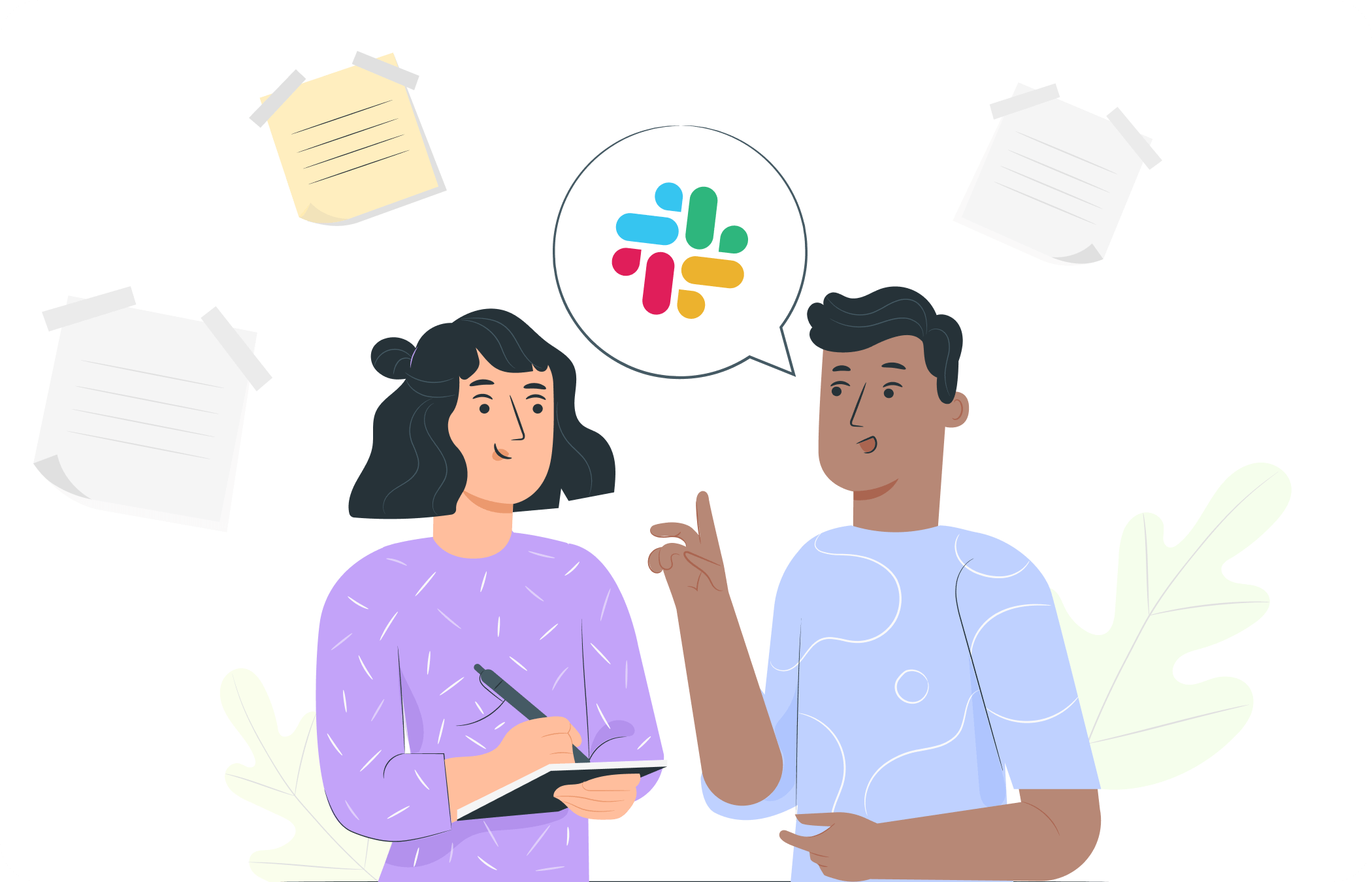 Slack is one of the most popular messengers for businesses – it has 12 million active users daily.
Handling daily business communications in Slack is simple, straightforward, and intuitive. However, some useful features that would make life easier are missing from the messenger.
One of those features is approval management. It seems small, but if you look at it closer, you'll realize that it's one of the most critical functions of business communication.
What is Approval Workflow Management?
Approval workflow management is a process of organizing and structuring the way approval requests are submitted and processed. Regulating approval flow, so to speak.
It has to bring the system into this otherwise chaotic aspect of business communications.
The most common subject of an approval request is business expenses.
Let's take purchasing a new work laptop as an example. Before you can buy it, several questions need to be answered:
Which team member do you approach about this?
Do you do the research and choose the model, or does someone else?
Who will be responsible for ordering it?
What is the payment method for this type of purchase?
What is the estimated waiting time for it to arrive?
The approval workflow is there to answer all these questions without you having to ask them.
Things that it clarifies for your team members:
Areas of responsibility of different managers.
The workflow of requesting and receiving approval.
The information that needs to be submitted for the request to be processed.
The process that follows the approval.
Every organization that takes the manual approach to the approval process experiences challenges with it.
The most effective way to optimize such workflows is to automate them using approval workflow software.
In fact, automating approval workflows can shorten the approval cycle by up to 80%, so consider it in the process of your digital transformation.
The study by The Independent shows that the average employee spends 15 weeks a year on pointless tasks. Now, if you automate those tasks, you can increase the productivity of your team by AT LEAST 12%!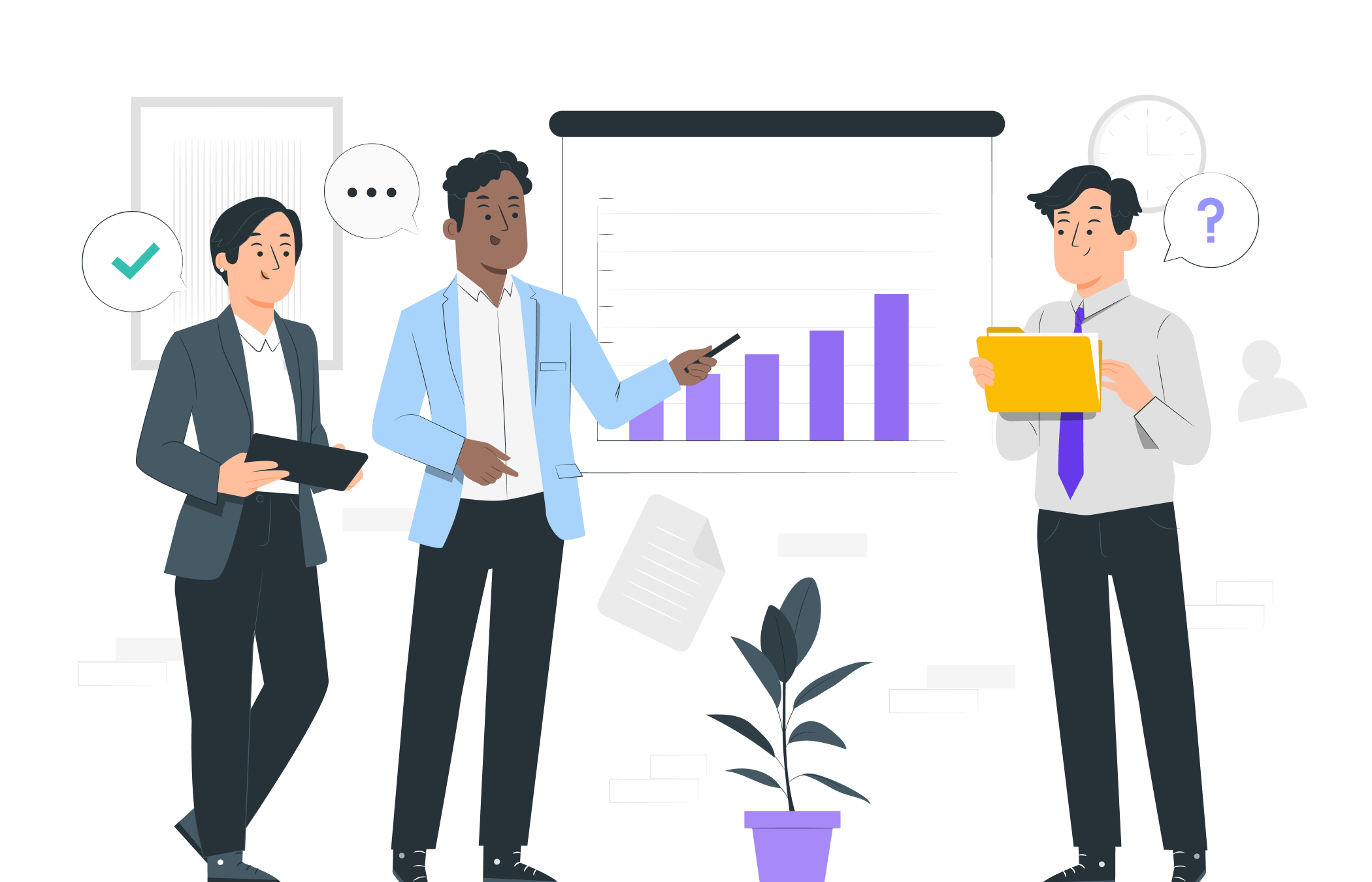 Flaws of a manual approval workflow in Slack
Slack has no in-built approval automation feature, so most teams simply send a direct message or tag someone in the channel to get something approved.
That approach has its downsides:
Slow feedback
Requests for approval could go unread for days which often culminates in a continuous spamming of colleagues with messages or reminders. This process can take even longer when your respondents are all from different departments or teams.
Undocumented decisions
Imagine you approved the purchase via chat some months ago, and you're unable to find that approval message when the finance dept comes knocking later. There's no source of truth for decisions, or it is there but is made manually in a google sheet, which is hardly convenient or secure.
Massaging back and forth
Vital information gets lost in threads or countless Slack channels.
If you happened to send the details of your request in separate messages, some of them might get overlooked, and you'll be asked to repeat them.
Besides, if the conversations are long, some details may not be easy to find in your dialogue, you'll have to scroll for a while before you get to the message you need. So it's easier to just ask again…
Why should approval automation in Slack become a part of your team's operations?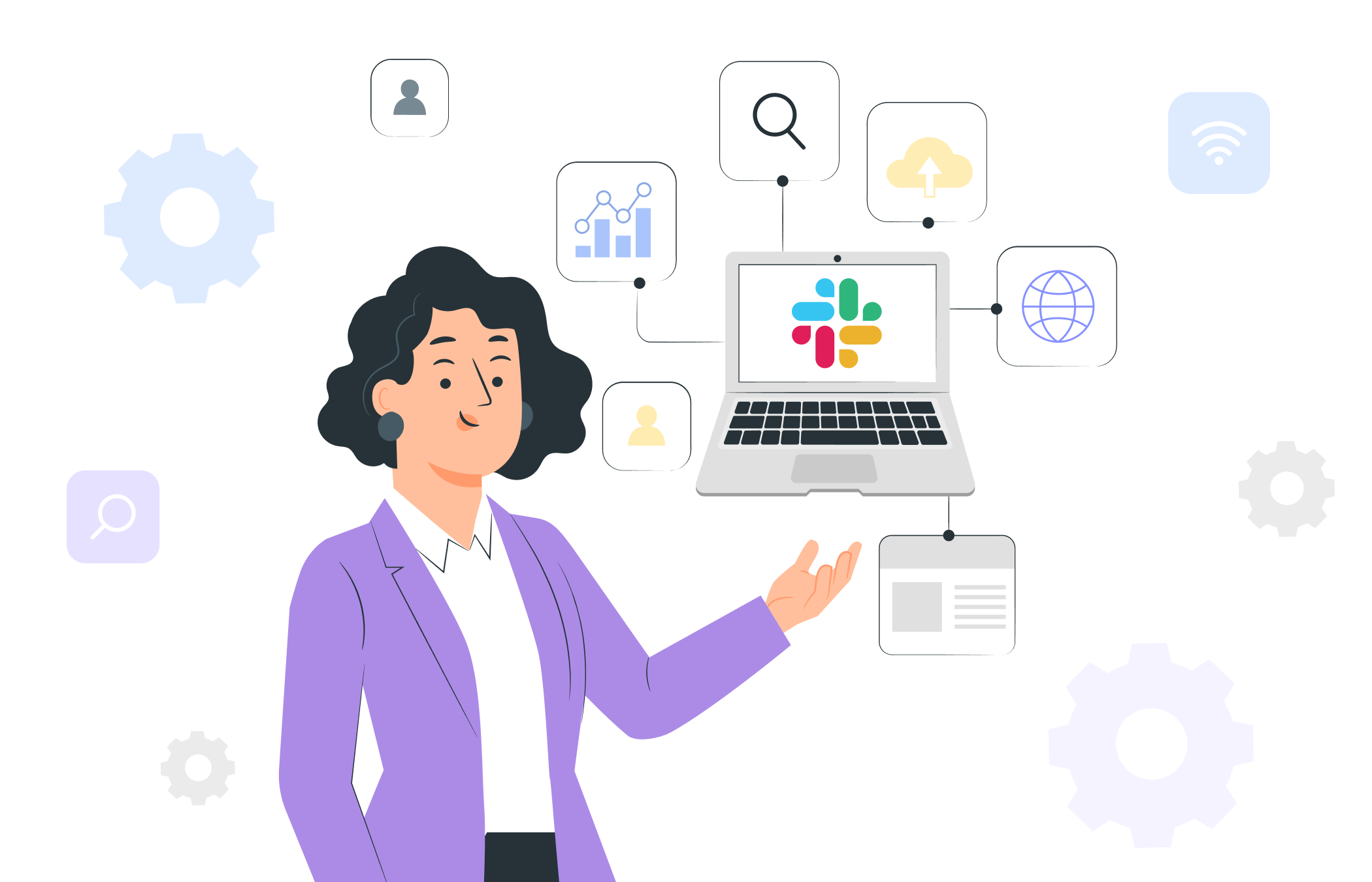 Here are the benefits of enhancing Slack experience with approval software:
Restores order
When Slack workflows are optimized and automated, it increases the efficiency of all communications and saves a ton of time. Therefore, approval workflows will become more structured and free of human errors.
Minimizes costs
Such business process automation minimizes wasteful practices and removes redundancies. Documenting everything properly also reduces unauthorized spending to a minimum.
Encourages accountability
Approval management in Slack becomes more than just sending a DM to your manager. When approval workflows are automated, they become clear and transparent for all parties involved. Every employee can monitor the live status of their requests. This transparency in workflow management makes accountability a thing and encourages your teammates to take good care of the company's resources.
Makes compliance simpler
Compliance is something businesses start thinking about when they're facing a major change:
Going public
Merger
Acquisition
SOC2 compliance
Fast headcount growth
In any of these cases, businesses need to adjust their processes to be able to collect necessary data for audits effortlessly. If your approval management in Slack is unorganized and comes down to DMs with requests, you're in trouble. But if there is a paper trail for all your business decisions – it's a game changer.
Increase workflow efficiency
Automated approval workflow enables you to minimize errors and detect bottlenecks early. By addressing these obstacles, you increase the productivity of your team and make people happier by removing repetitive tasks from their daily routines.
Examples of approval requests that can be processed in Slack
Quotes
Approval speed matters in sales, since lost momentum dramatically increases the chance of losing the deal. So if you want to outpace your competitors and make sure that all quotes are delivered on time – you should consider automating this workflow. Since your Sales team is already on Slack – it makes perfect sense to use approval workflow integration for easier access.
Access Requests
Sometimes corporate policies and regulations require to get approvals for the access requests to folders and private channels. Provided accesses should be reachable, and those records should be accessible. A faster process of approving these access requests will speed up onboarding and increase overall productivity.
Expenses
For purchase requests, which are one of the most common approval workflows, it's important to document who approved what and how much was spent. These records are essential when compiling financial reports, allocating budgets, and optimizing spend. Invoice approval in Slack is extremely popular.
Documents
When it comes to document approvals, it is important to keep track of the approval stages and instantly provide feedback. The approvals and e-signature integration with Slack helps to speed-up this workflow and get responses in minutes instead of days.
Time-offs
Since the entire team is already on Slack, it appears to be the perfect place to handle things like time-off requests. Employees can log their time using integrations with calendars or HR systems.
Employee Onboarding
When signing up new employees, you need to provide them with all means necessary for work: a desk, a computer, a pass, an email address. Just create an onboarding request in Slack, and tasks will be assigned to those who can provide a new hire with everything they need.
How can you enhance your Slack workflow management with Approveit?
Approveit is a versatile approval workflow software that enhances your approval management system.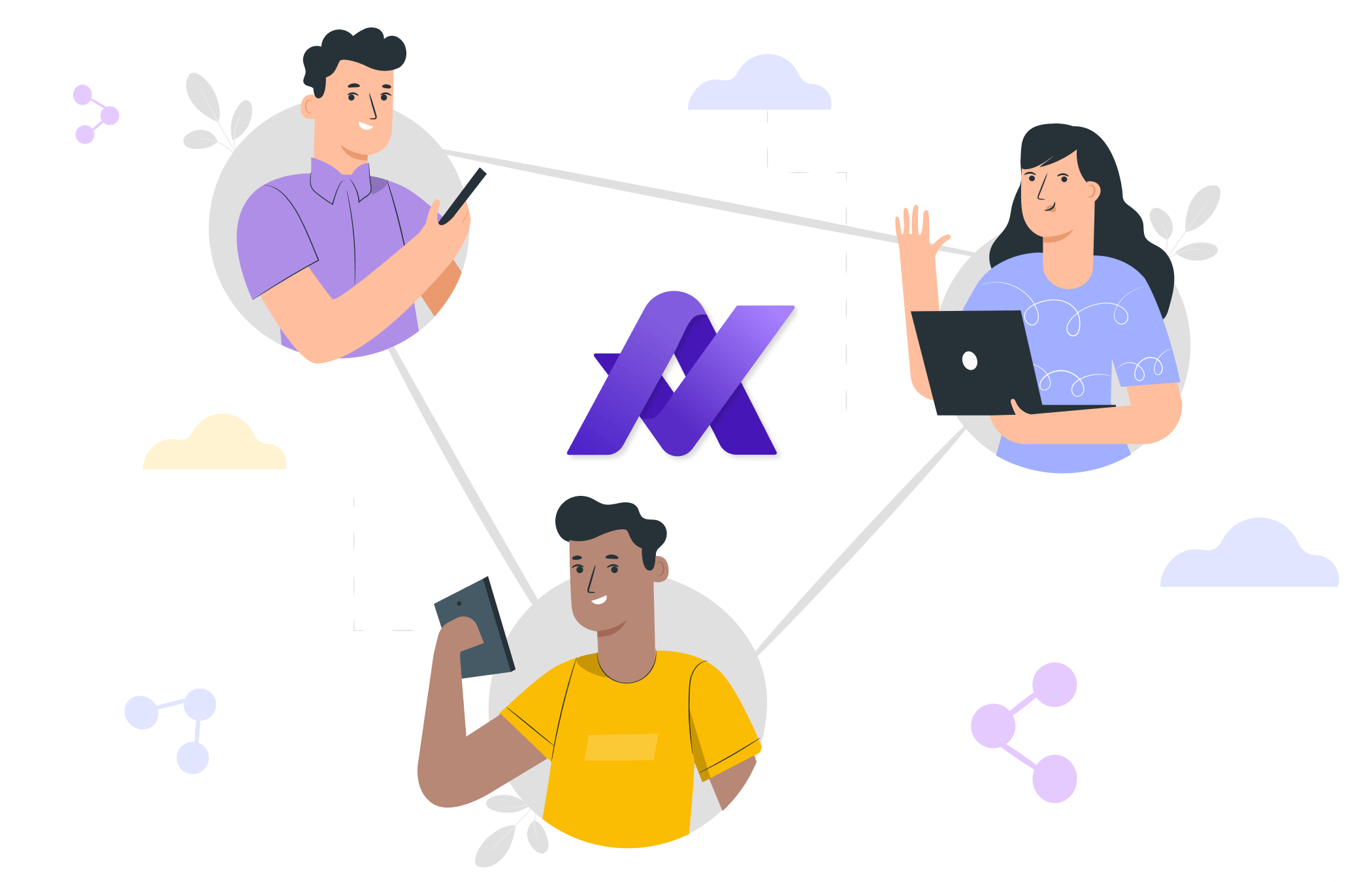 What Approveit delivers:
Faster approvals for both on-site and remote team members
With Approveit, employees can request approval of expenses, quotes, purchase orders, or anything else really right from Slack, just as they used to! But they don't have to guess who the approver is or endlessly remind them about a pending request.
Audit trail
Approveit saves you a lot of time by providing the approval history. All requests and approvals get properly documented and stored indefinitely. No more searching for the approval message in endless threads or DMs.
Extra layer of convenience
Slack workflow automation software allows managers to approve or reject incoming requests with one click. Approval in Slack is convenient for both requestors and approvers. With Approveit, you can create custom approval workflows that will send the request exactly where it needs to go, step by step.
Transparency
While customizing your approval workflows in Approveit, you select approvers for each step. Requestors can see who is responsible for the approval on each step of their request processing. That way, people can always discuss the request further with a responsible team member if needed.
Convenience and flexibility
You create custom workflows with as many steps as you need, set up custom forms for the requestors to fill, and choose approvers. Requestors can submit documents for approval, attach supporting files and add descriptions. If any details are missing, you can ask for additional information from the requestor. Requests can be posted to a specific Slack channel if needed.
If you'd like to know how to create a Slack workflow to automate approvals, we've recorded a tutorial for you! Approveit is very straightforward, and creating your first workflow won't take you longer than five minutes.
Conclusion
Approval workflow automation helps companies to organize and improve their workflow. Many companies use Slack, but the stand-alone app has limitations in communication and workflow organization. So, a workflow management tool is the way to go!
With tools like Approveit, you can automate and optimize your approval workflows without having to introduce yet another workspace.
If you'd like to explore approval automation further, watch our video about Approveit's main functions and benefits here.
Happy automation!
Author
Anthony Zharsky
Enjoyed the reading?
Subscribe to our fresh artiles, product updates and news