Announcing the Sequential Approval Workflows
Exciting news today: we're announcing one of the most requested features – Sequential (Multi-Step) Approval Workflows for Slack.

Now you can quickly set up the hierarchy and steps for any workflow, where the request has to be approved sequentially by people in different roles.

Here is a gif showing how to set it up in the Approveit Admin Panel in just a few clicks:
Easily create approval requests in your team's Slack workspace and monitor their status at each step of the sequential approval process: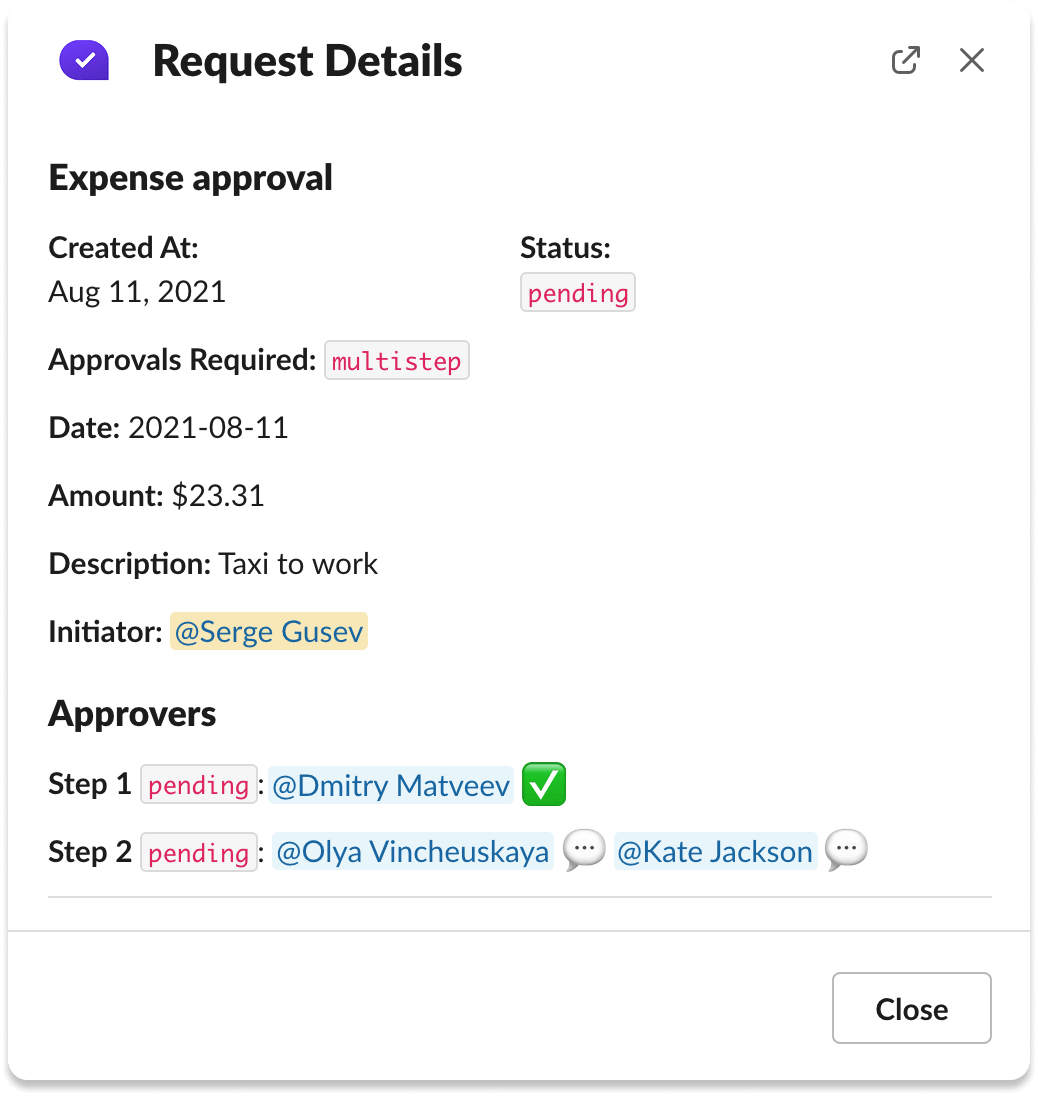 Sequential workflows are available as part of the Advanced and Enterprise plans.

Book your demo now and discover the best way to streamline your approval workflows in Slack with Approveit!
Author
Anthony Zharsky
Enjoyed the reading?
Subscribe to our fresh artiles, product updates and news